Call (702) 987-0400 Book an Appointment Online
There is a reason neuromodulators such as Botox®, Dysport®, and Xeomin® are in such high demand these days- they can take 10 years off your face in an instant. They definitely give you the bang you want for your buck.
Neuromodulator treatments are mostly used to smooth dynamic facial wrinkles, or wrinkles that form as a result of repetitive facial movements such as frowning, smiling, and squinting. Over time collagen is lost where the skin folds, creating a wrinkle that remains even when you are not moving (static wrinkle). Neuromodulators work by blocking nerve impulses to the muscles, causing them to relax. As a result, the expression softens, and the wrinkles are reduced, and collagen can build back up in the fold.
Some popular areas where neuromodulators can be used:
Glabellar lines ("elevens" or frown lines)
Eye area ("crows feet")
Forehead creases
Masseters (to create a slimming of lower face)
Down-turned mouth (resting bitch face)
Chin dimpling
Lip lines
Prominent neck bands
Excessive sweating
And more
The Science
Botox (onabotulinumtoxinA) (and similar product) is a neurotoxin derived from Clostridium botulinum, an organism found in the natural environment where it is largely inactive and non-toxic. Although botulinum can be toxic in large amounts, the amount used for aesthetic purposes is an extremely small fraction of the amount needed to be toxic. Over many years of treating millions of people per year, these neuromodulators have been proven safe. Botulinum toxin works by blocking the nerve signal to the muscle, thus paralyzing the underlying muscles.
The Ideal Candidate for Botox®, Dysport®, and Xeomin® is:


Physically healthy
Has moderate to severe facial wrinkles areas that neuromodulators can treat, such as: "eleven lines", "crow's feet", and forehead lines.
Has a positive self-image, and realistic goals for improving their image
Does not have any contraindications to treatment
What to Expect
After you have had a consultation and assessment by a medical practitioner you will be able to receive treatments. The number of units needed will be determined by your provider. Men have thicker skin, deeper wrinkles, and stronger muscles and should expect to need more units to decrease movement than a woman (sorry men). However, most men want to maintain some movement and so a smaller dose can be used in this case.
The treatment itself is short (10-15 min). After treatment you will have small pink dots where you were injected that go away in about 15 minutes, allowing you to go back to work if needed without anyone noticing. After treatment allow 4-6 hours before doing any hot or sweaty activity or laying down. Although people generally do not bruise from Botox, if you are a bruiser make sure you do not drink alcohol, take NSAIDS, or fish oils 3 days prior to treatment.
In two weeks, you will follow up to make sure everything looks great.
Frequently Asked Questions Regarding Botox, Dysport, and Xeomin:
What is the difference between Botox, Dysport, and Xeomin?
Each product kicks in at different times and softens at different times. However, this is in general and is person dependent. Normally Xeomin takes a couple days more to kick in and can create a "softer" hold for some. This is preferred by people who do not want to look or feel too "stiff" or "tight."
Xeomin is incobotulinumtoxinA and has no other ingredients in the vial, making it potentially less likely that you will build up a resistance to the product. Dysport is (abobotulinumtoxinA).
Neurotoxins diffuse or migrate differently, which could be a good or bad thing depending on how you are using the product.
How much does it cost?
The cost of each product varies depending on the product and the number of units you need. Often there are special discounts and rewards from the practice or the manufacturer to help with the cost. In general, expect to pay anywhere from $450-$600 per treatment, or more if more than 50 units are needed. Most people treat 2-4 times per year.
Is this procedure painful?
Pain is subjective, but in general the injections come with minimal pain. The needles used for neuromodulator injections are very small (insulin needles), and the feeling can be described as a slight pinching sensation that lasts only a second. Most clients don't require an anesthetic for neuromodulator injections. We do have pain management options to make the procedure more comfortable if needed.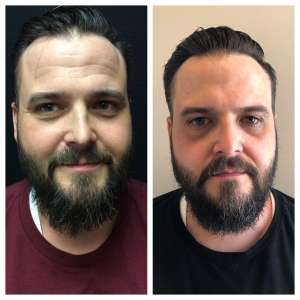 How soon will I see results, and how long does it last?
Generally, it can take about 7 days to see results, however some clients may see results sooner and some later than 7 days. We ask that you wait 2 weeks to determine results. Results typically last 3-4 months. Some people like athletes might see results fade quicker, and some may find it lasts longer. We cannot guarantee a specific amount of time that the results last simply because it does vary from person to person.
Are neurotoxins safe?
Although this is the same toxin that causes botulism, it's effects vary depending on the amount of exposure. In this case, using neurotoxin in very minimal amounts and to targeted areas, it is considered safe. When neurotoxins are used as directed, it is considered very low risk. It is important that you get treated from an experienced and skilled provider.
The potential risks and adverse reactions are brow or eyelid drooping, difficulty swallowing, pain at the injection site, tiredness, headache, neck pain, double or blurred vision, allergic reaction. All of which are temporary. These are not all the possible side effects of Botox®, Dysport®, and Xeomin®. See the important safety information on each manufacturers website for more information or speak with your provider.
Contraindications:
Allergy to any of the ingredients in Botox, Dysport, or Xeomin.
Have a skin infection at the planned injection site.
Have a neuromuscular condition, such as ALS or Lou Gehrig's disease, myasthenia gravis, or Lambert-Eaton syndrome, as you may be at increased risk of serious side effects including difficulty swallowing and difficulty breathing from typical doses of Botox.
Are pregnant or plan to become pregnant, are breast-feeding or plan to
Tell your provider if you have:
Plans to have surgery or had surgery on your face
Trouble raising your eyebrows, drooping eyelids, any other abnormal facial change
Have received any other botulinum toxin product in the last 4 months
Have recently received an antibiotic by injection, take muscle relaxants, take an allergy or cold medicine, take a sleep medicine, take aspirin-like products or blood thinners.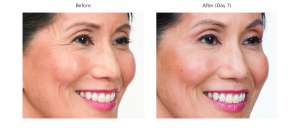 Will my face look overdone or unnatural?
Neuromodulator injections are a technique-sensitive treatment. You can trust these treatments to deliver subtle results when you are treated by someone who is licensed, trained, and a medical expert in facial anatomy. So, you'll look like yourself—only with less noticeable lines. No one should be able to tell you've had anything done.
If you are interested in taking years off your face, contact our experts or book a consultation and treatment online.
Botox®, Dysport®, and Xeomin®
Let Our Expert Injectors Bring Out Your Natural Beauty
Reduce Frown lines, Crows Feet,
Forehead Creases, Lip lines, and More
Aesthetic Consultations Are Always Free
Contact Us to Learn More
Call and speak directly with one of our highly skilled Nurse Practitioners to discuss treatments options and current promotions.
Or set an appointment online for a free aesthetics evaluation.
Zenestar's boutique aesthetics practice offers a unique personalized experience. Visit us today.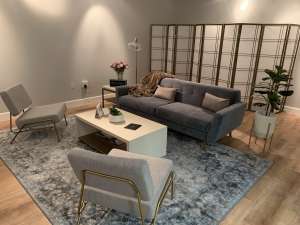 Zenestar is a boutique aesthetics practice located in Las Vegas, Nevada. Zenestar is run by Kim Borghese, a Nurse Practitioner and master injector who routinely trains other aesthetic providers.
Zenestar features a full service aesthetics practice in a relaxed and comfortable atmosphere. Our practice offers a number of treatments to help you look and feel your best, including Botox, Dysport, and Xeomin effective at reducing lines and wrinkles. These products are one of the most popular in our practice.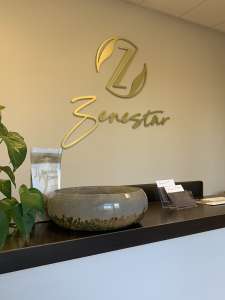 Other popular aesthetic services include dermal fillers. We offer the highest quality lip fillers in Las Vegas for beautiful lush-looking lips. Dermal fillers can also be used to create definition and volume in the cheeks, tear troughs, and temples. Injectable fillers are a popular way to rejuvenate the face without surgery or downtime. We offer a wide variety of cosmetic fillers to help reduce the early signs of aging.
You will receive a free initial consultation and assessment by one of our Nurse Practitioners. If you are a candidate for treatment we can provide treatment the same day. After your treatment we will schedule a follow-up two weeks later to make sure everything looks great.
If you are interested in learning more about our services or would like to schedule an appointment call now or book online.