Call (702) 987-0400 Book an Appointment Online
Our Signature Facial is tailored to your needs. Your esthetician will consult with you about your concerns and perform a facial analysis to determine which facial and treatments are best suited to achieve your goals, whether it be to clear up acne, reverse aging, or to just relax.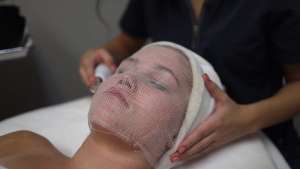 Scheduling a monthly facial will keep your skin healthy and glowing and is an important part of your health and wellness program.
Our facials begin with a foundational treatment that can be complimented with specialty treatments such as deep cleaning, extractions, high frequency, specialty serums and masques to address various skin concerns, dermaplaning, and more. A relaxing facial, neck, and shoulder massage is also part of the treatment. The massage increases circulation and lymphatic drainage which helps eliminate wastes and toxins and brings more oxygen to your cells. Facials can be performed on the face, décolleté, and back.
Here are some of the many benefits of facials:
Relaxation and stress reduction
Improves acne
Antiaging
Skin Hydration
Brightens skin tone and removes discoloration
Improves texture
Removes dead cells and toxins
Unclogs pores
Improves circulation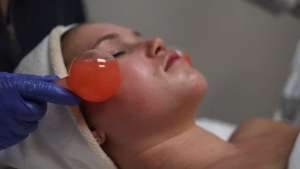 We use medical grade products from Skin Medica® to cleanse, correct, moisturize, protect, and brighten your skin. We also sell Revision Skincare®, an advanced skin care and anti-aging line for daily home care.
Sign up for the Allē reward program (formerly Brilliant Distinctions) and receive points for any esthetic treatment you receive to be used for discounts on future treatments including Botox and fillers.
Our Signature Facials currently start at $130 (normally $145). Book online or call to schedule your facial today.