Call (702) 987-0400 Book an Appointment Online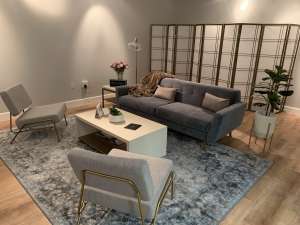 Zenestar is a boutique medical spa located in Las Vegas, Nevada. Zenestar is run by Kim Borghese, a Nurse Practitioner and master injector who routinely trains other aesthetic providers. Kim personally handles and oversees all of the procedures.
Zenestar features a full service aesthetics practice in a relaxed and comfortable atmosphere. The practice offers the most advanced, clinically tested nonsurgical treatments available as well as a wide range of skin care products.
Zenestar's renowned medical team is committed to delivering a high level of care with lasting results. Our practice offers a number of treatments to help you look and feel your best. Las Vegas med spa services include treatments effective at reducing lines and wrinkles. These products are one of the most popular in our practice.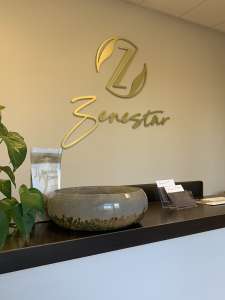 Another popular aesthetic services include what we consider some of the best lip fillers in Las Vegas for beautiful lush-looking lips. Dermal fillers can also be used to create definition and volume in the cheeks, tear troughs, and temples. Injectable fillers are a popular way to rejuvenate the face without surgery or downtime. We offer a wide variety of cosmetic fillers to help reduce the early signs of aging.
One of the newer FDA approved treatments we offer is Kybella for reducing fat under the chin. Kybella is effective at reducing submental fat, also called a double-chin. A few treatments of Kybella can have a dramatic and permanent improvement to the contours of the neck and jawline.
Another product that continues to gain popularity is Sculpta which stimulates natural collagen production. Sculptra is an Injectable cosmetic can help restore facial volume which depletes as we age. The product works gradually over time and the results are long lasting. For the best results, however, you may need multiple treatments.
One of our favorite treatments is microneedling. A treatment of microneedling is quick and relatively pain free. You will be in and out of our Summerlin medical spa in about an hour. Microneedling is excellent at treating scars, acne scars, large pores, fine lines, wrinkles, and hyperpigmentation. With our professional medical grade microneedling, the needle depth can be adjusted depending on the area treated and the desired outcome.
If you are interested in learning more about our services or would like to schedule an appointment you can call or book online.
Let Our Expert Injectors Bring Out Your Natural Beauty
Look Your Best Today.
Aesthetic Consultations Are Always Free
Contact Us to Learn More
Call and speak directly with one of our highly skilled Nurse Practitioners to discuss treatments options and current promotions.
Or set an appointment online for a free aesthetics evaluation.
Zenestar's boutique aesthetics practice offers a unique personalized experience. Visit us today.
Get In Touch
How to Find Us